Hello Heffydoodlers! Welcome to the Heffy Doodle New Release Blog Hop and have we got some amazing projects for you! The new release is available today and we are having a Blog Hop to celebrate! I have made a trio of valentines cards using the totally irresistible Bots of Love Stamp set and Dies as well as the Stitched Alphabetters Letter Dies for individual sentiments as well as the Cogs & Code 2-in-1 Stencil for the perfect background to match!
Have fun checking out the other Blog Hoppers at the end of this post.Don't forget there's PRIZES!!! A random winner will be selected for a 50 pound gift certificate to the Heffy Doodle store. To be eligible, leave a comment across the entire blog hop by 11:59 pm EST on February 18th 2019. Winners will be announced on the Heffy Doodle Blog on 20th Feb 2019.
Don't forget there's also a new Promo starting for orders with any new release items:
spend £30 to get Rescue Dogs stamps, spend £45 to get stamps and dies.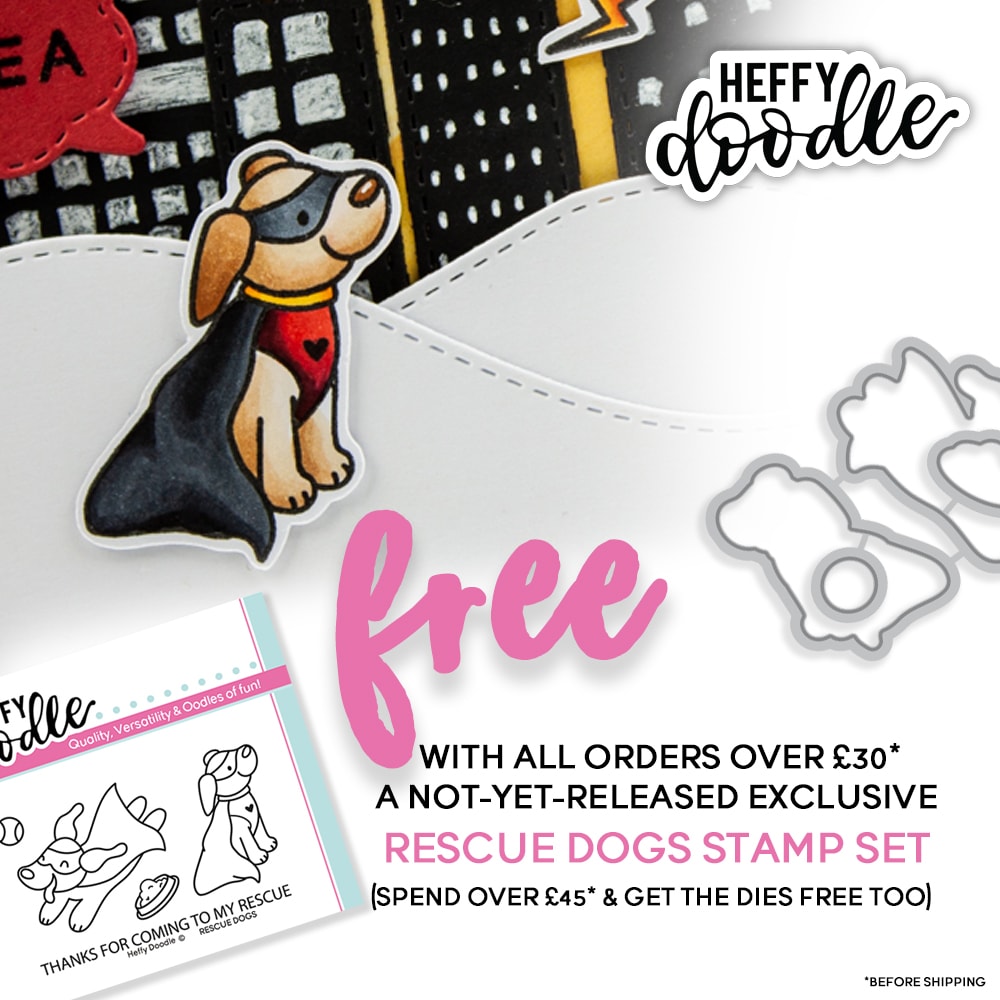 Now to my cards - I have kept my color scheme simple with traditional valentines colors and used the Alphabetters Dies to create unique sentiments for each one!
Hope you enjoyed them (and got a bit of a giggle in the process!)
Here's the hop list for you to enjoy!